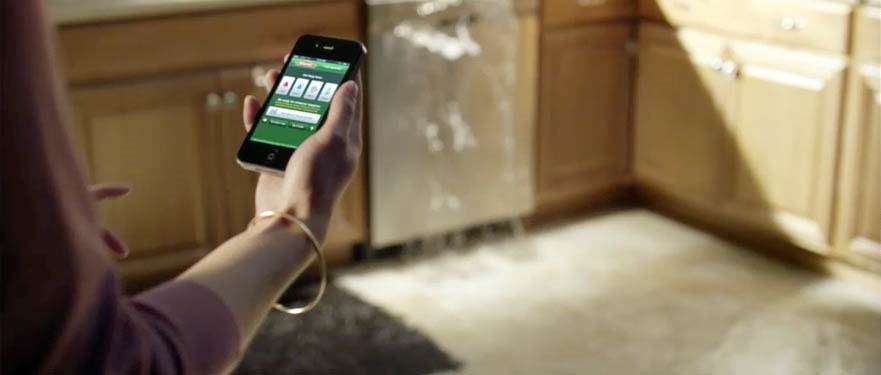 Water Damage Emergency Tips
What you can do until help arrives
Water Tips  |  Fire Tips   |  Biohazard Tips   |  Mold Tips
Southern Maryland has been plagued with cold weather recently, and it seems like there is no end to it. With this bitter cold, the last thing on anyone's mind is their pipes. Unfortunately, this is a major issue when pipes burst causing water damage. Vacant or empty houses, where there is no heat active, are the most in danger to have a pipe burst.
Some steps you can take to prevent a pipe burst are:
Leave the heat at 60 degrees or above.
Keep faucets dripping to ensure water movement in pipes.
If leaving the house vacant, drain the water from the pipes completely.
If a water damage does occur, do not worry! SERVPRO® of Charles County and SERVPRO® of Oxon Hill are your local Fire, Water and Smoke Cleanup & Restoration Company available 24 hours a day, 7 days a week. We also offer residential services that include Carpet, Dryer Vent and Air Duct cleaning. Don't hesitate to give us a call @ 301.753.8313.
Have A  Water Damage Emergency? Call (301) 753-8313
What To Do After Flooding
Remove excess water by mopping and blotting.
Wipe excess water from wood furniture after removal of lamps and tabletop items.
Remove and prop wet upholstery and cushions.
Place aluminum foil or wood blocks between furniture legs and wet carpeting.
Turn air conditioning on for maximum drying in summer.
Remove colored rugs from wet carpeting.
Remove art objects to a safe, dry place.
Gather loose items from floors.
What NOT To Do After Flooding
Don't leave wet fabrics in place. Hang furs and leather goods.
Don't leave books, magazines or other colored items on wet carpet or floors.
Don't use your household vacuum to remove water.
Don't use television or other household appliances.
Don't turn on ceiling fixtures if ceiling is wet, and keep out of rooms where ceilings are sagging.